Sapulpa Trails
KIWANIS TRAIL
~0.3 miles along Rock Creek between S. Hickory St. and S. Main St.
Small parking lot at W. Jackson Ave. S.
With beautiful views of Rock Creek, this trail connects S. Hickory St. to S. Main St. There is a gravel nature trail loop on both the north and south side of the main paved path.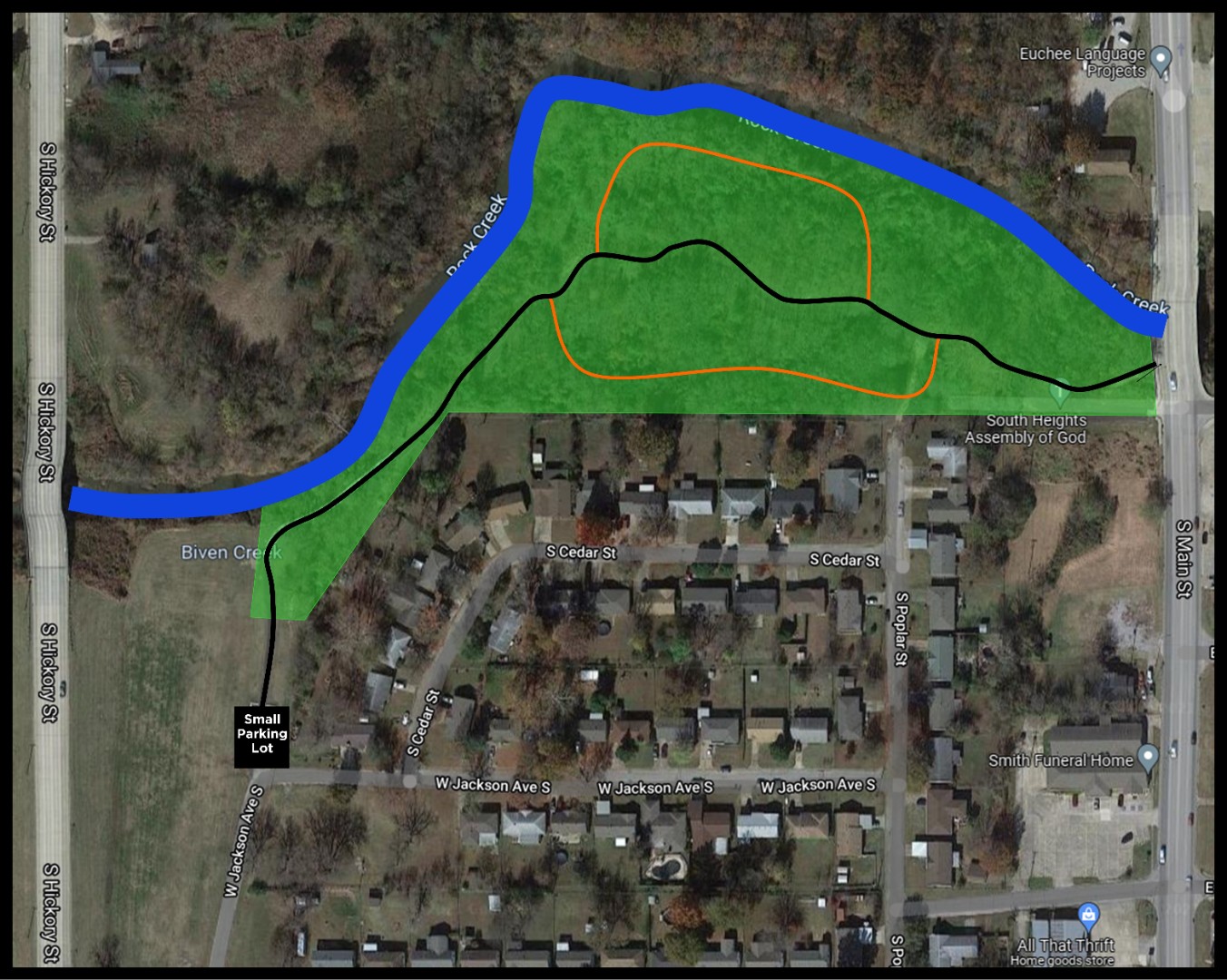 ---
ROTARY TRAIL AT KELLY LANE PARK
~ 1 mile loop east of Kelly Lane Park
Parking at Kelly Lane Park
The Rotary Trail at Kelly Lane Park is Sapulpa's best kept secret! Cross the bridge eastward over Rock Creek then enter a forest in the middle of town. Walkers are known to see deer and other wildlife hidden among the trees.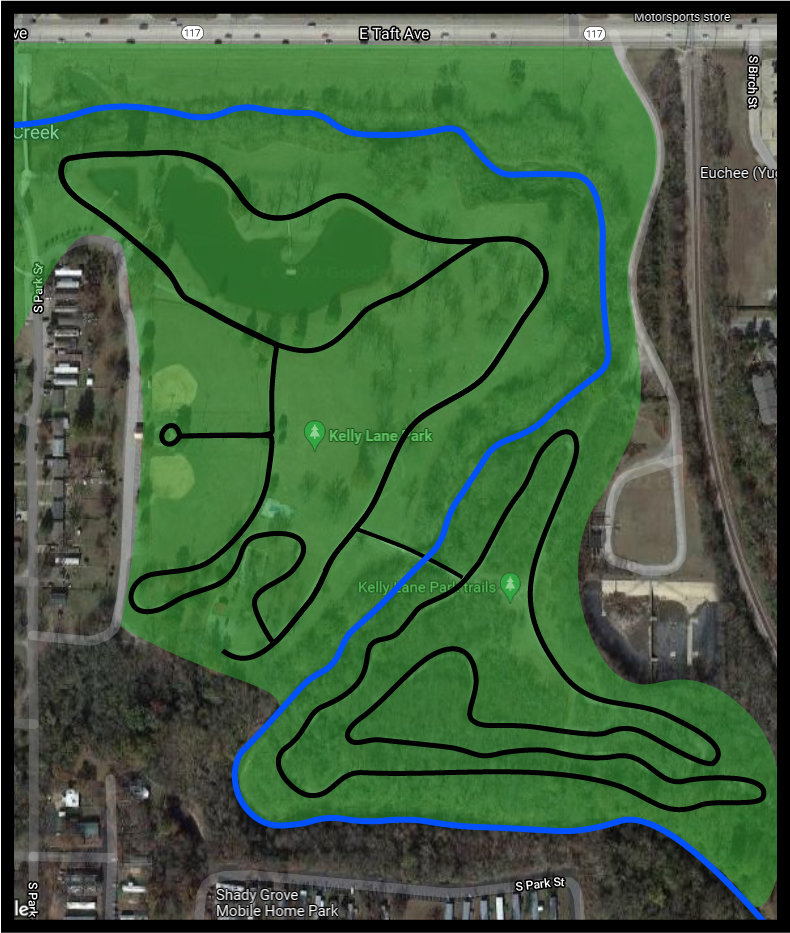 ---
TRAILS AT ROCK CREEK - UNDER DEVELOPMENT
~1.4 miles connecting S. Hickory St. to Jefferson Heights Elementary School
Sapulpa Parks is excited to start work on this trail in 2022! The map below shows the tentative trail - slight variations may happen during planning and construction. Follow us on Facebook for updates.